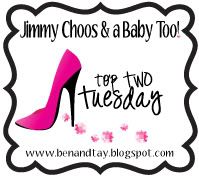 Top 2 Favorite TV Shows
Perhaps this season hasn't been as great as others but I'm loyal so I stick with it and watch every Thursday.
I only started watching this show last year, but I love it! Let's be honest I may love it for one certain character...
I love many other shows and watch entirely too much but that's okay with me. Other favorites are..